Clary Sage
(Salvia sclarea)
Priority: - Prevent
Tags: Terrestrial
Identification and Reproduction
Identification:
Clary sage is a biennial plant that is currently grown for essential oils.

Stems

are square and grow up to 1.2 m tall. Can grow upright or sprawl laterally.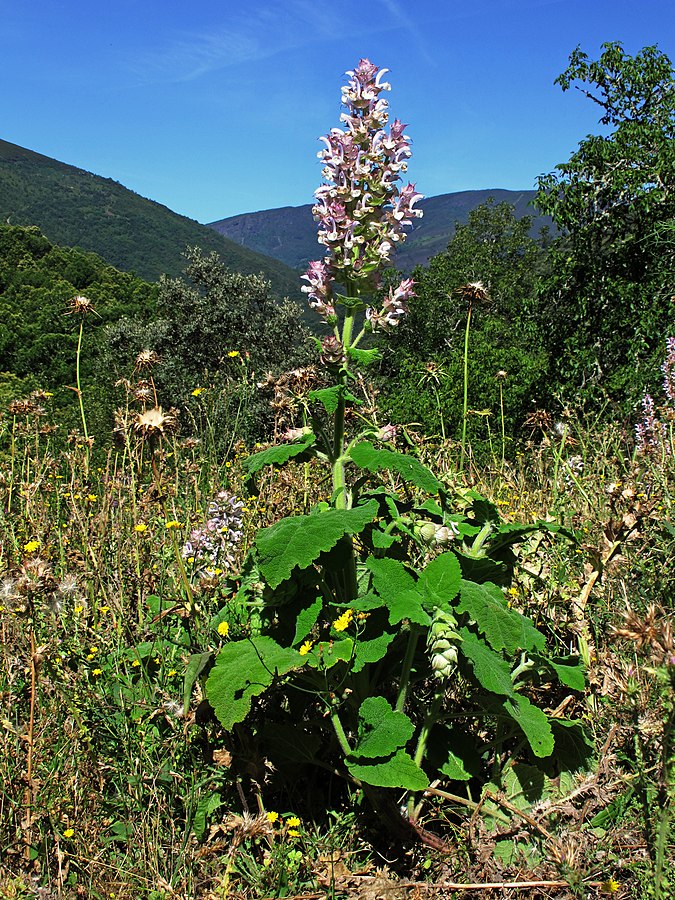 Leaves

have a wrinkled appearance and covered in hairs. They are larger at the base, reaching 30 cm long.

Flowers

are found in whorls of 2-6 flowers and collectively make a spike on the terminal end of stems. Flowers are bilabiate with colourful bracts, ranging from lilac, white or pink in colour.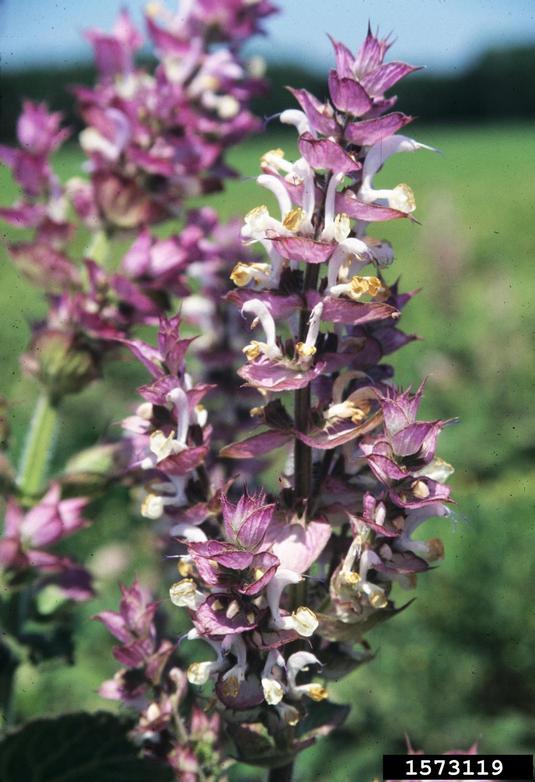 Reproduction:
Habitat & Ecology
Clary sage thrives in fully exposed sites.
It does well in medium moisture and well-drained, sandy or gravelly soils.
Intolerant of high humidity and temperatures.
Is tolerant of drought.
It can become unmanageable on open range lands or pastures.
Has yet to be observed in BC but is present in the state of Washington.
Impacts
Ecological:
They displace native plant species.
Reduce wildlife foraging and habitat.
Under the right conditions will escape cultivation and take over exposed sites.
Management
Prevention is a high priority for this species.
Maintain good ground cover to slow the spread and prevent invasive establishment.
Do not purchase, plant or distribute clary sage.
Learn to identify clary sage.
Report this plant if you think you have seen it.
Resources
For more details on identification and historic uses of clary sage, check out the Plants For A Future datasheet on Salvia Sclarea here.
Header photo (Udo Schröter).