Carpet Burweed
(Soliva sessilis)
Priority: - Prevent
Tags: Terrestrial
Identification and Reproduction
Identification:
Carpet burweed, is also known as lawn burrweed, it is a low-growing annual plant.
Forms a

rosette

with stems arranged in a sprawling pattern. Measures about 3-5 cm wide and 7 cm tall.
Individual plants have at most 10 hairy

stems

growing from the base.

Leaves

are small, feathery and carrot or fern-like.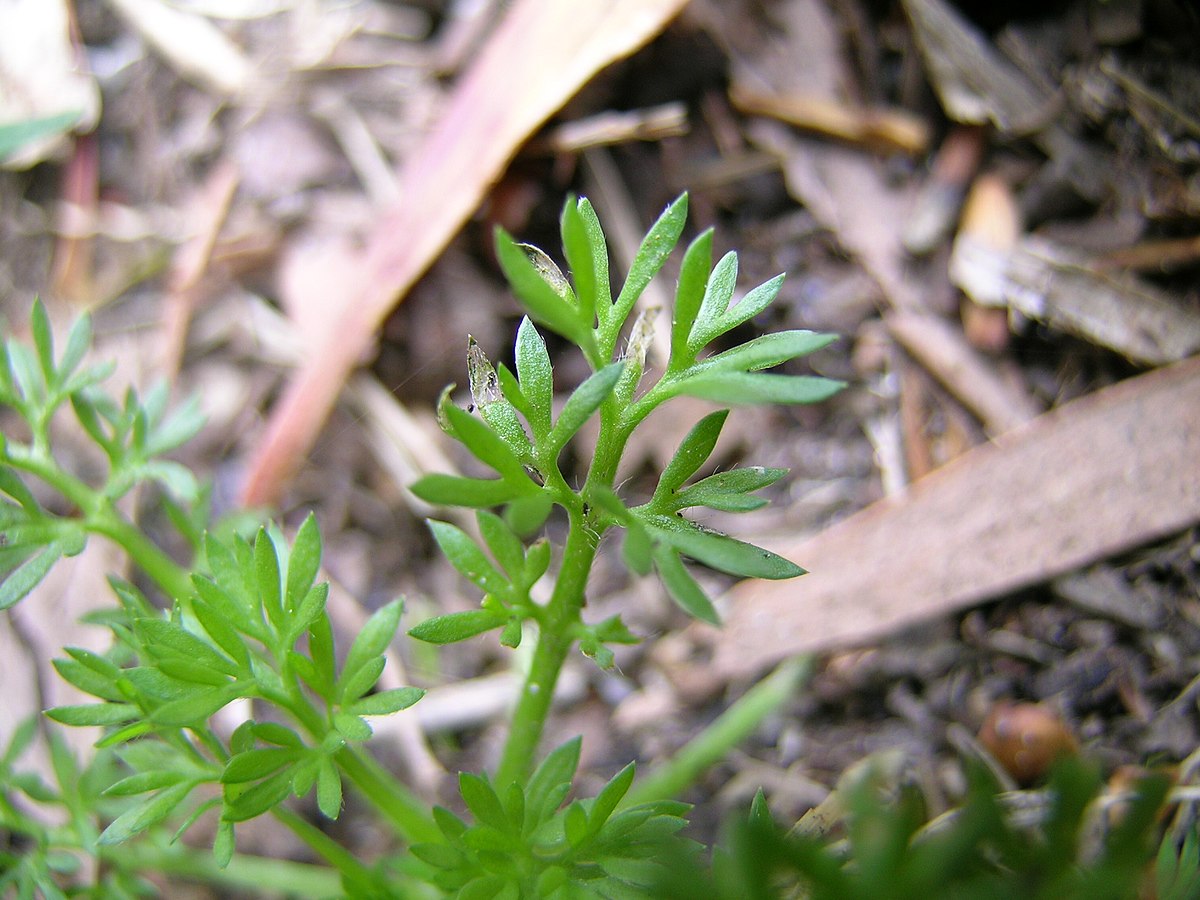 This plant is covered in flat

seeds

that have stiff hairs and are spined.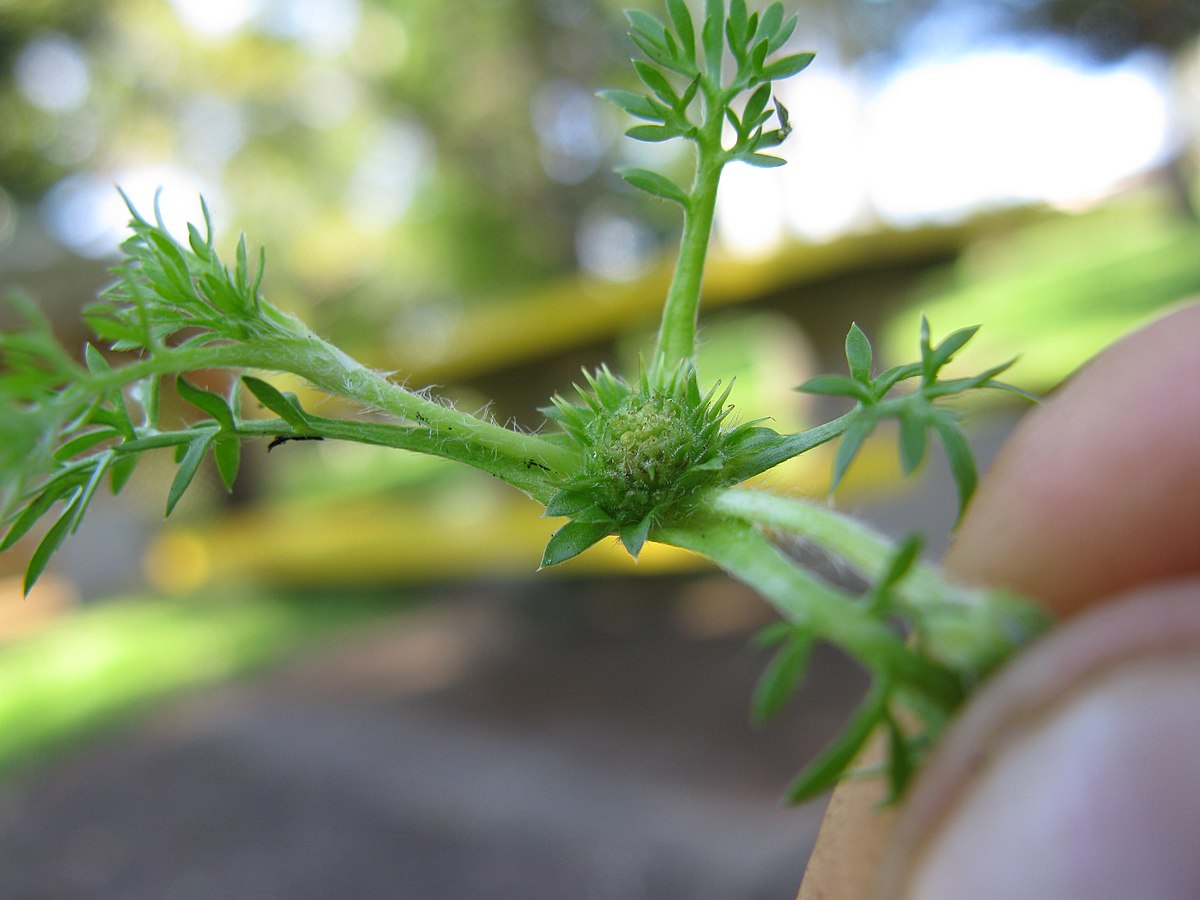 Reproduction:
It reproduces by seed.
Up to 100 seeds per plant in a growing season.
Bur-like seeds easily attach to fur and clothing.
Habitat & Ecology
Carpet burweed is commonly invading exposed grasslands, pastures and recently disturbed sites.
It is also regarded as a common lawn weed, negatively impacting lawns, parks, playing fields and golf courses.
Impacts
Social:
Dead or alive, this plant poses a serious problem.
If found on lawn will pose as a hazard for pets and humans because of its thorny nature.
Ecological:
Once introduced, carpet burweed quickly spreads and forms a dense "carpet".
These dense mats prevent the growth of native species.
It has a competitive advantage over native vegetation as it flowers and seeds very early in the spring.
When it dies off in the summer it leaves patches of bare soil, allowing germination of its own seeds.
Management
Prevention is a high priority for this species.
Early detection and eradication is the best control measures for this plant.
Learn to identify this plant and report sightings.
Identified infestations should be fenced off to limit accidental spread of seeds.
Clean and remove any seeds that may attach to clothing, shoes, equipment and pets when leaving an infested site.
Refrain from moving unknown soil and plant matter.
Maintain healthy and tall turf grass to prevent establishment of carpet burweed.
Mechanical/Manual Control:
Small infestations can be hand pulled. Ensure removal is done before seed set to prevent further dispersal of seeds.
Plants should not be composted but bagged and thrown in the garbage.
Resources
Download the factsheet from Garry Oak and Associated Ecosystems in British Columbia on Soliva sessilis: carpet burweed here.
For more details check out the Invasive Species Compendium datasheet on Soliva sessilis.
Header photo (Harry Rose).